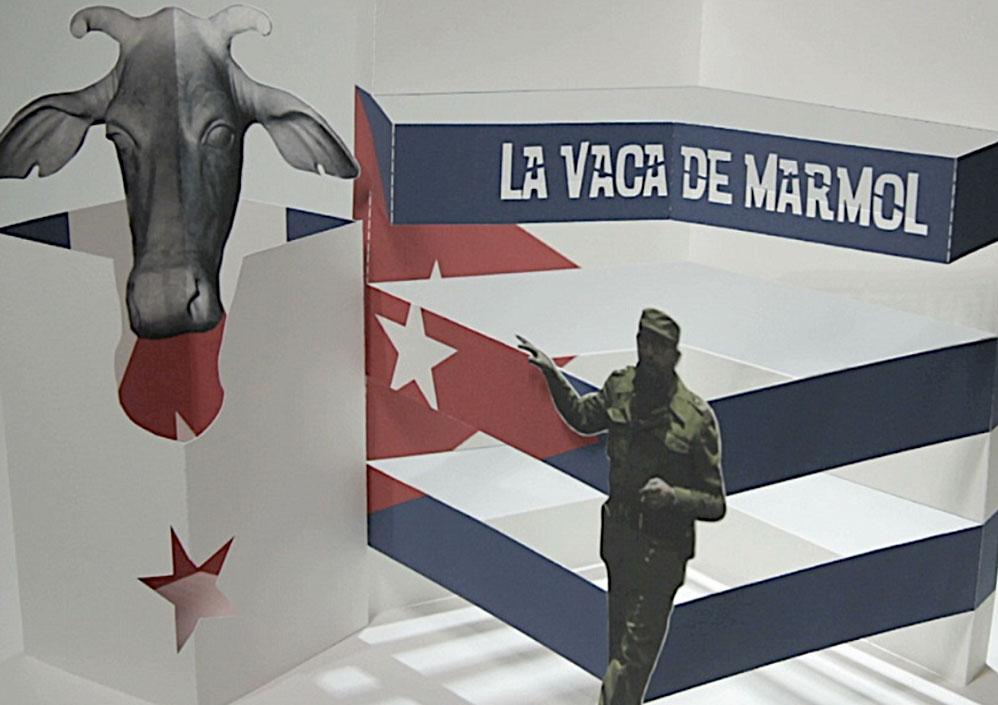 The marble cow
by Enrique Colina (52'). A coproduction France O (Archipels) / TV5 / Aviva Films / 24 por segundo.
In the early 1980s, something unprecedented happened in the annals of world cattle breeding. For the first time in bovine history, a Cuban cow, better known as Pis Blanc, broke several Guinness records, reaching a never before seen milk production.
The story of "Pis Blanc" emphasizes, with the humor that characterizes the director, this particular period in Cuba, in the 1980s, when to counter the effects of the embargo imposed by the United States, an agricultural program was implemented to allow greater autonomy and thus promote the export of its production.