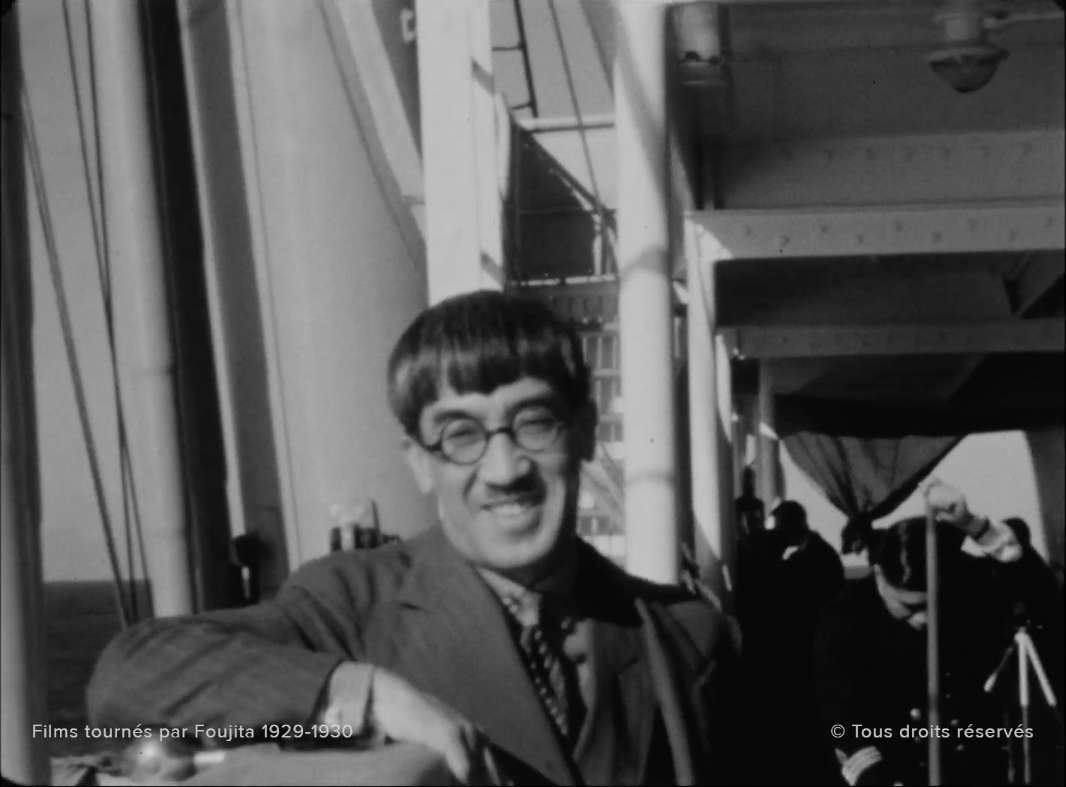 Foujita – travel diaries 1928 / 1930
Tsuguharu Foujita embodies in Paris and Tokyo, but also throughout the world, a bridge between the East and the West. He remains the junction point, the magician and the translator in painting of this encounter between these two worlds.
The film will retrace a period of his life, between 1928 and 1930, in the form of a travel diary. During this period, Foujita shot more than four hours of films in 18mm. These films, most of which have never been seen before, will form the basis of this documentary-fiction about and by Foujita himself.